Fishing In Port Aransas
Reel in Adventure in the Fishing Capital of Texas
Planning a trip to Port Aransas and looking for an insider's guide to fishing in the area? You've come to the right place! Whether you're a pro looking for new challenges or a beginner eager to drop your first line, Port Aransas offers a fishing experience like no other.
With many species calling these waters home, from redfish and speckled trout to king mackerel and mahi-mahi, our fertile waters are truly an angler's dream. Read on for information on different fishing environments, the best seasons for specific varieties, and businesses to help you plan your perfect day on the water. When you're ready to plan your Port Aransas vacation, check out our excellent selection of vacation rentals and book directly on the site!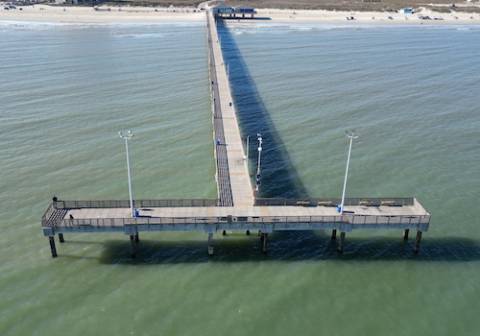 Pier Fishing
Fishing in Port Aransas offers a unique advantage: its well-lit piers stretch hundreds of feet into the ocean, providing novice and skilled anglers excellent opportunities to reel in various species. These public platforms are a budget-friendly option, as they are free to use as long as you have your own fishing gear. Despite the unfortunate damage to many local piers by Hurricane Harvey, Port Aransas still proudly features prime spots along its coastline for both inshore and nearshore fishing. The piers act as a magnet for prized species, thanks to the natural structures that invite fish to feed, making them a haven for fishers day or night.
For prime pier fishing, be sure to visit Keepers Pier, or the Port Aransas Fishing Pier. Both offer excellent opportunities to cast for sharks, Tarpon, kingfish, and more!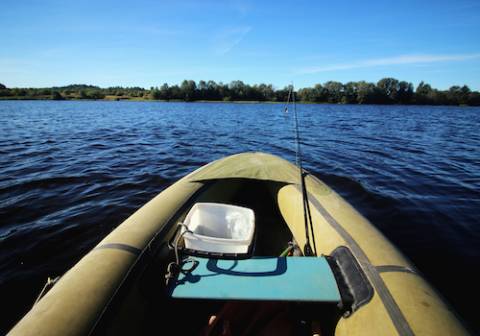 Shallow Water Fishing: Kayak and Surf
In Port Aransas, shallow-water fishing takes on a whole new level of excitement, offering two particularly enthralling methods: kayak fishing and surf fishing. Kayak anglers will find the local jetties to be lively locations teeming with a variety of species, from redfish and speckled trout to flounder. The maneuverability of kayaks allows for access to less-trafficked waters, giving you a front-row seat to some of the Gulf's most untouched fishing spots. 
On the other hand, if you prefer having your feet planted firmly in the sand, surf fishing offers its own set of thrills. The shallows near the shore are bustling ecosystems where you can catch pompano, whiting, and even the occasional black drum.
For kayak rentals, check out Nauticool Adventures or Coastal Bend Kayak. Both offer many options on kayak styles, guided tours, and even fishing equipment rentals.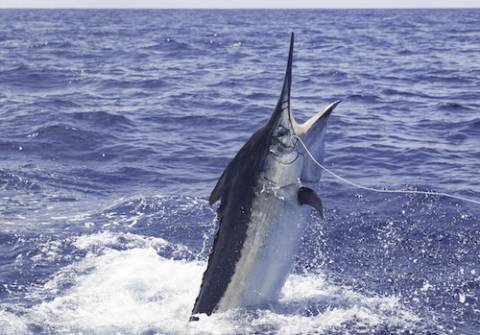 Deep Sea Charter Fishing
The blend of warm and cold ocean currents in Port Aransas creates a unique marine ecosystem, offering an unparalleled deep-sea fishing experience rich in game-fishing varieties. Dolphin Docks specializes in multi-day, big-game fishing excursions, while Captain Kelly's Deep Sea Headquarters offers customized trips tailored to your experience level and interests.
Both charters provide essential supplies like bait, fuel, and water, so all you need are your personal essentials. Whether you're a seasoned fisherman or new to the sport, deep-sea fishing in Port Aransas promises an unforgettable adventure.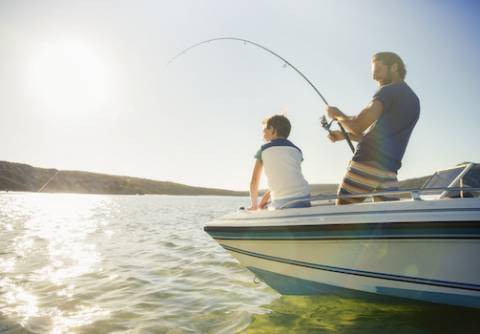 The Best Time to Fish in Port Aransas
Fishing opportunities are abundant all year round in Port Aransas, making it a go-to destination for those looking to reel in a variety of species. If you're targeting redfish or speckled trout, you're in luck because these are available year-round. However, if it's the elusive big bull red you're after, summer is the prime time to cast your line. Summer also ushers in tournament and tarpon season, adding an extra layer of excitement to your trip.
For enthusiasts of offshore fishing eager to hook mahi-mahi, tuna, or marlin, early fall is your window of opportunity, with tuna and marlin remaining active even into early winter. If you find yourself in Port Aransas during the mid-winter months of January and February, inshore waters promise rewarding catches of sheepshead and pompano. So, no matter when you decide to visit, Port Aransas offers a diverse and exciting fishing experience tailored to your interests.
Browse Our Port A Vacation Rentals